Medium Pear Leaf Skeleton Pools of Light Ring - stamped - size US 7.75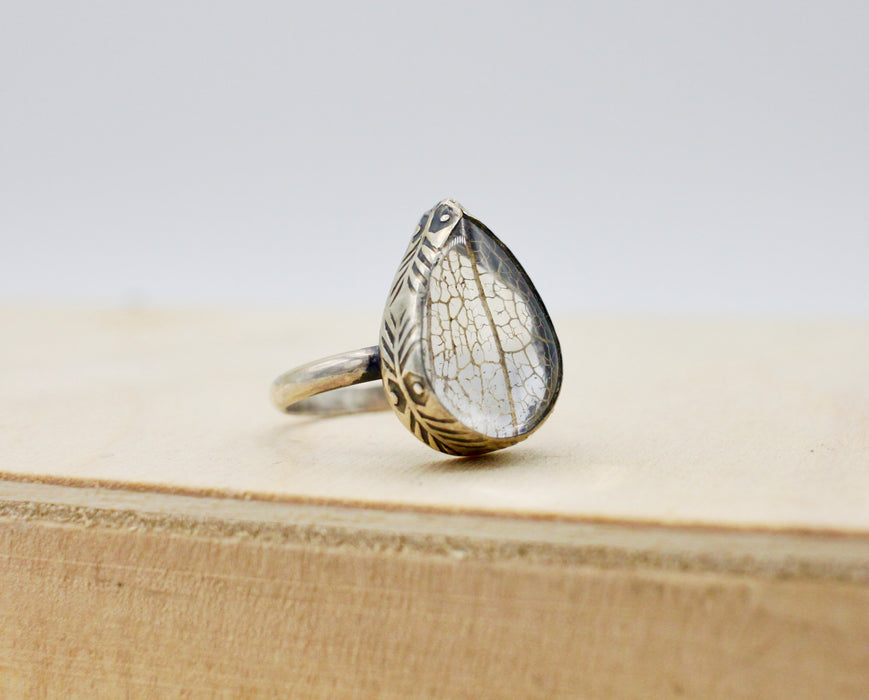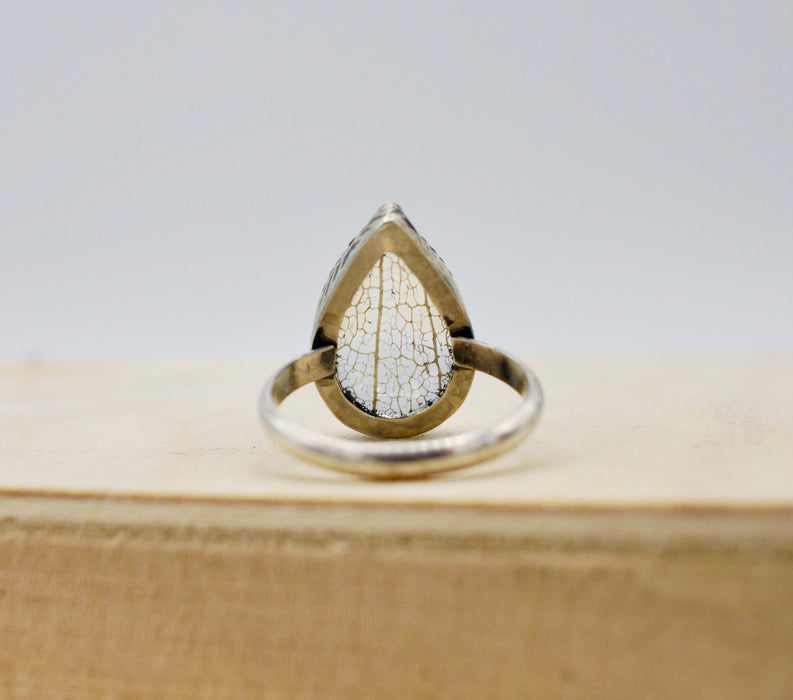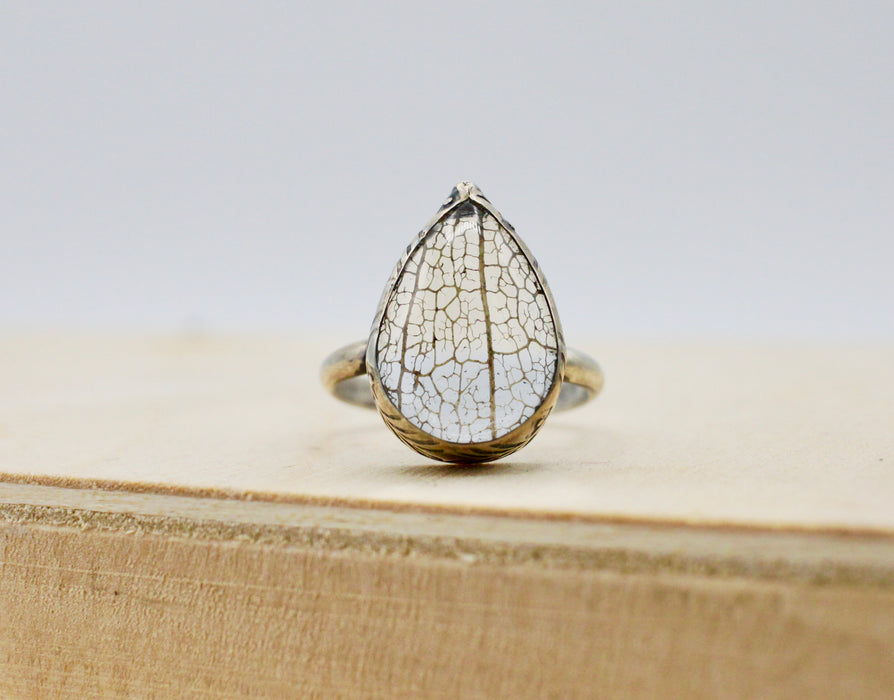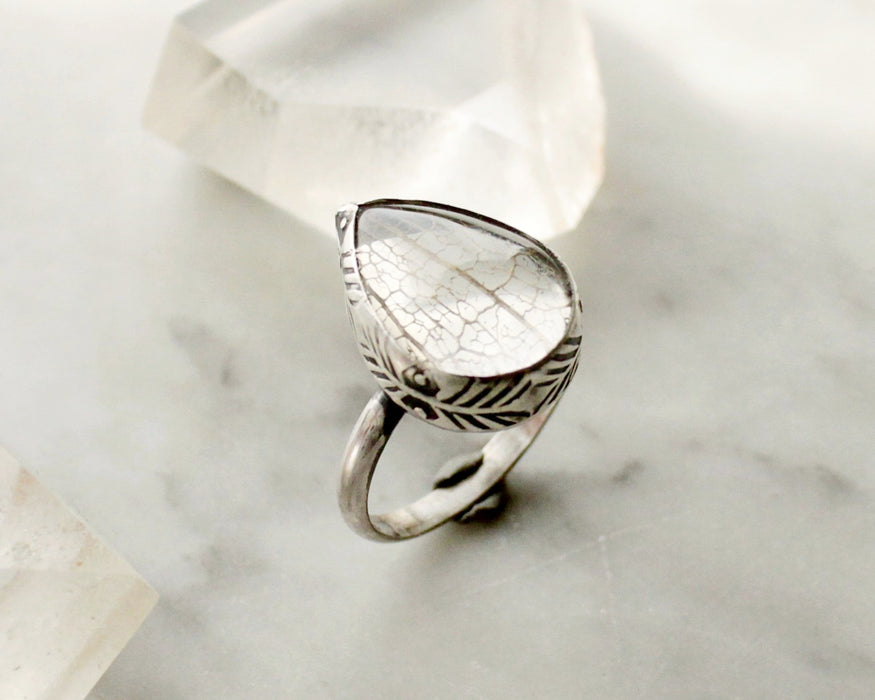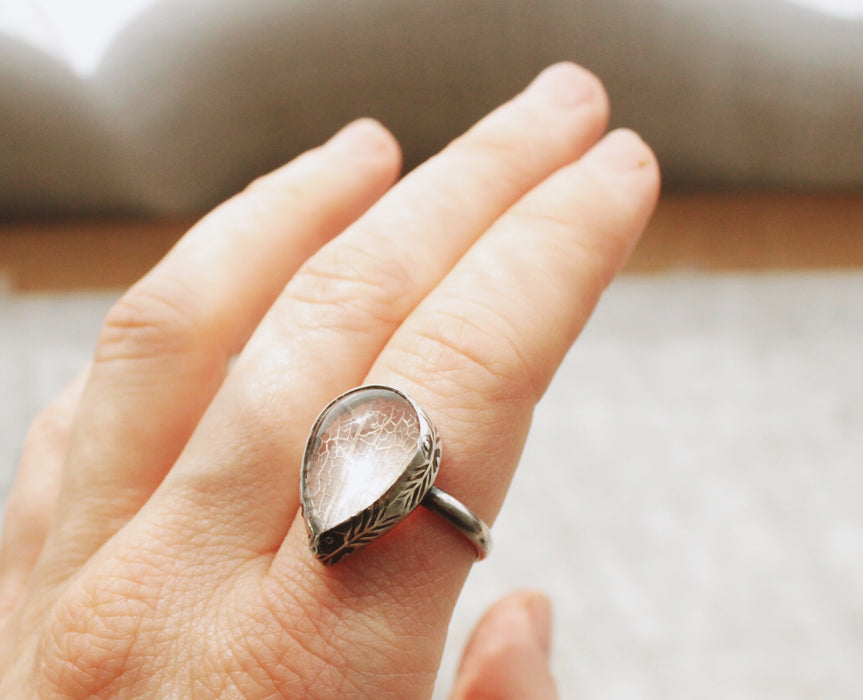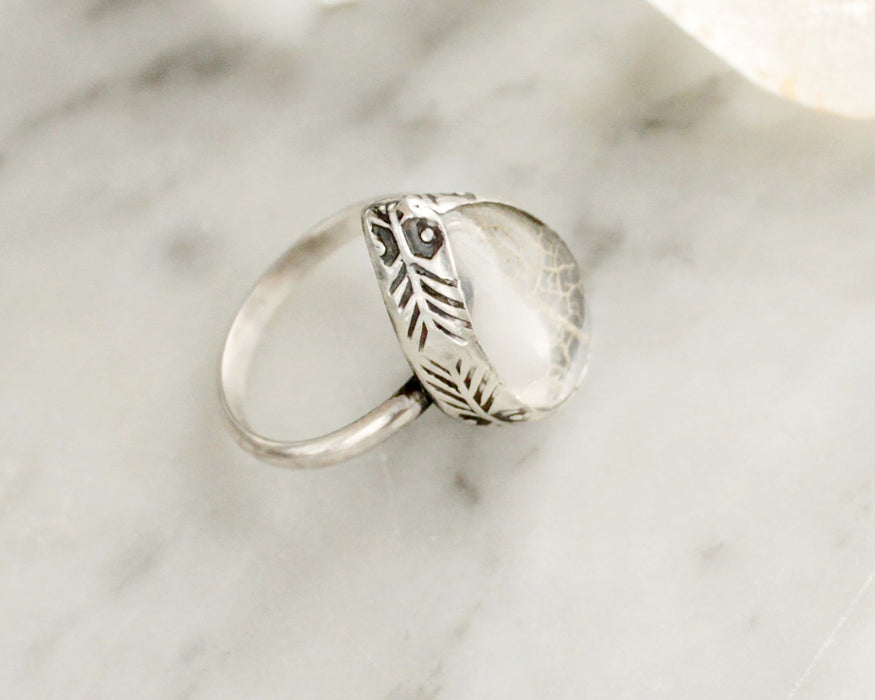 This Epilith signature ring was inspired by Victorian Pools of Light jewelry, which were made from orbs of quartz to reflect light and bring energy to the wearer. Versions arose that acted like lockets to house mementos or pictures of loved ones. This modern take holds a piece of nature for you to reflect on and bring a reminder of the outdoors.
This ready-to-ship ring features a real leaf skeleton from my garden, which has been preserved and pressed in my studio. The leaf has been placed between two glass cabochons with a fine silver band encircling the glass. The bezel has been stamped and the whole piece given a patina and polish to hilight the design. A window has been cut into the back of the ring, so the leaf can be seen on both sides.
DIMENSIONS
width - 13 mm
length - 20 mm
size - US 7.75
SPECIAL CARE NOTES
This ring has been handmade with care, you will receive the exact piece pictured here. To ensure the longevity of this piece, please remove your ring before washing your hands, swimming or otherwise exposing the ring to water/liquid. The ring is quality tested for durability and comfort but the delicate leaf within needs to be protected from the elements. Please take care of this ring and it will last a lifetime!
Refer to general jewelry care here