Concentric Earrings - SM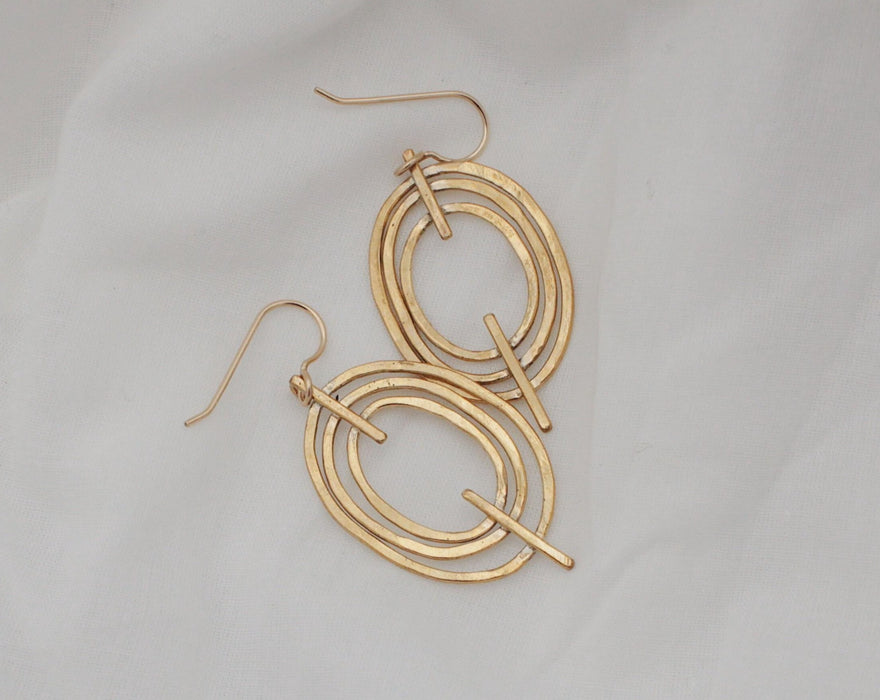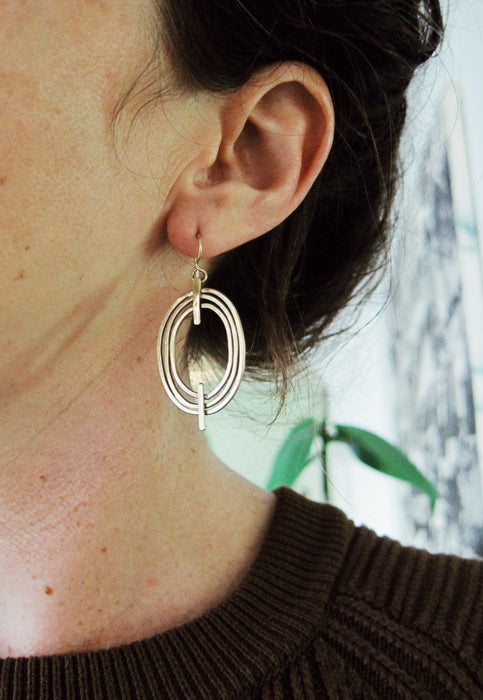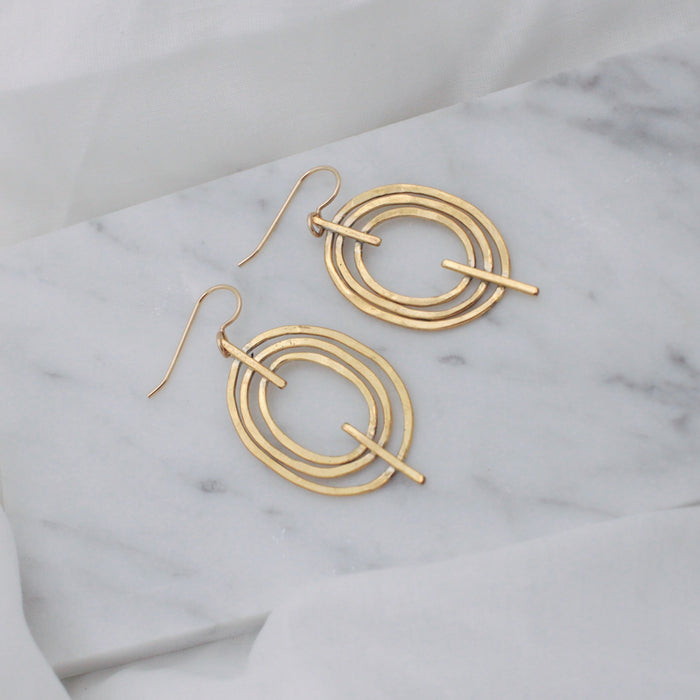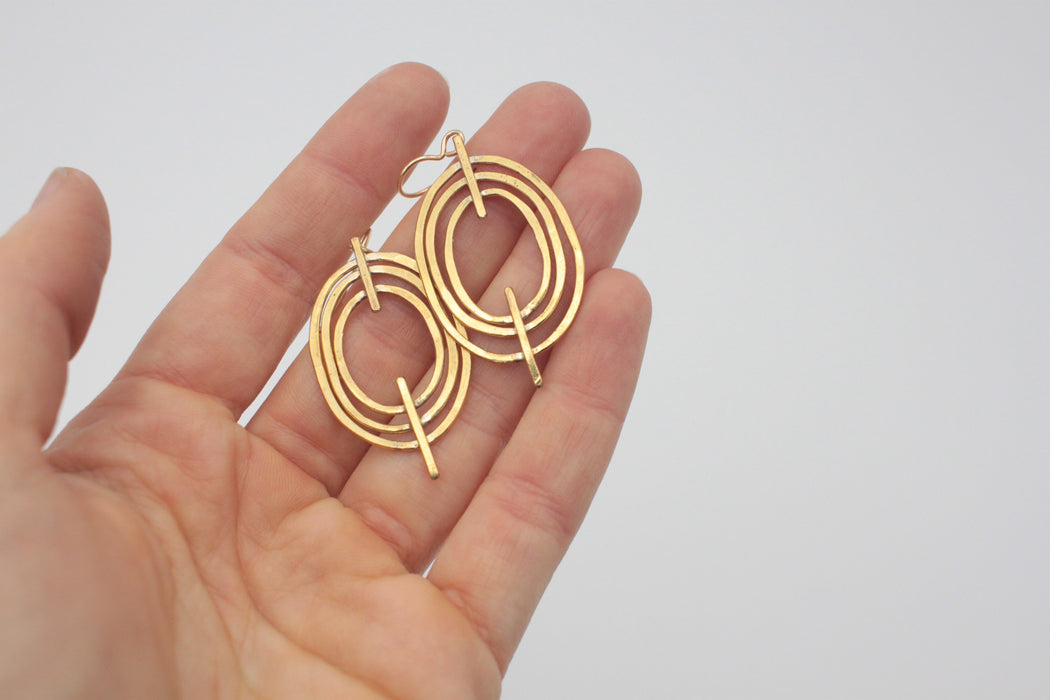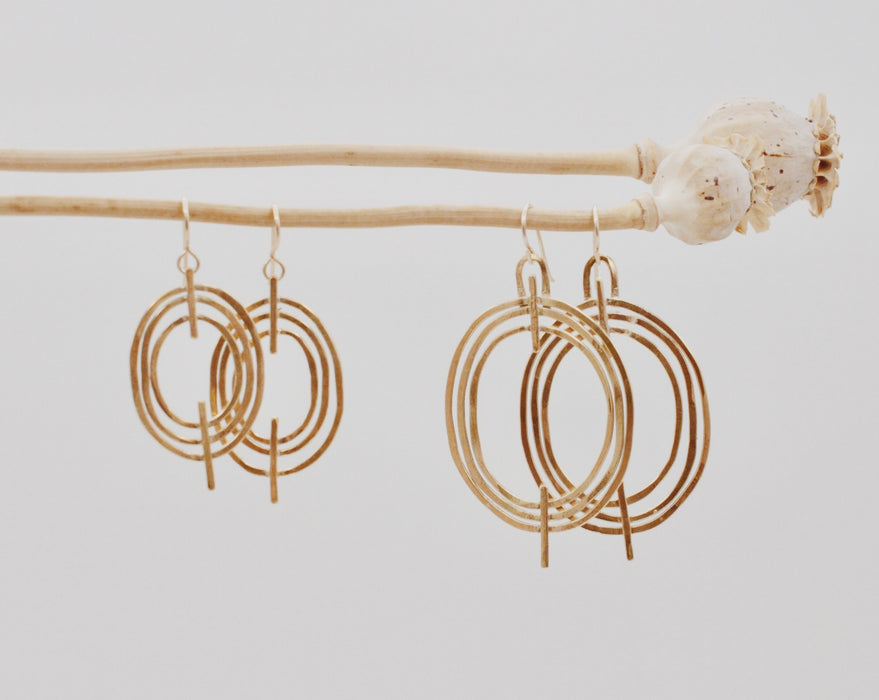 Simple and lightweight earrings for daily wear.
Entirely hand fabricated from brass, these earrings have a light hammered texture. Gold-filled French-style ear wire for sensitive ears. 
DIMENSIONS
length - 1 7/8""
width - 7/8"
For the large version click here
*these earrings are made-to-order and will take approximately 2-4 weeks to complete before shipping.