Daily Tablet Pendant - choose your stone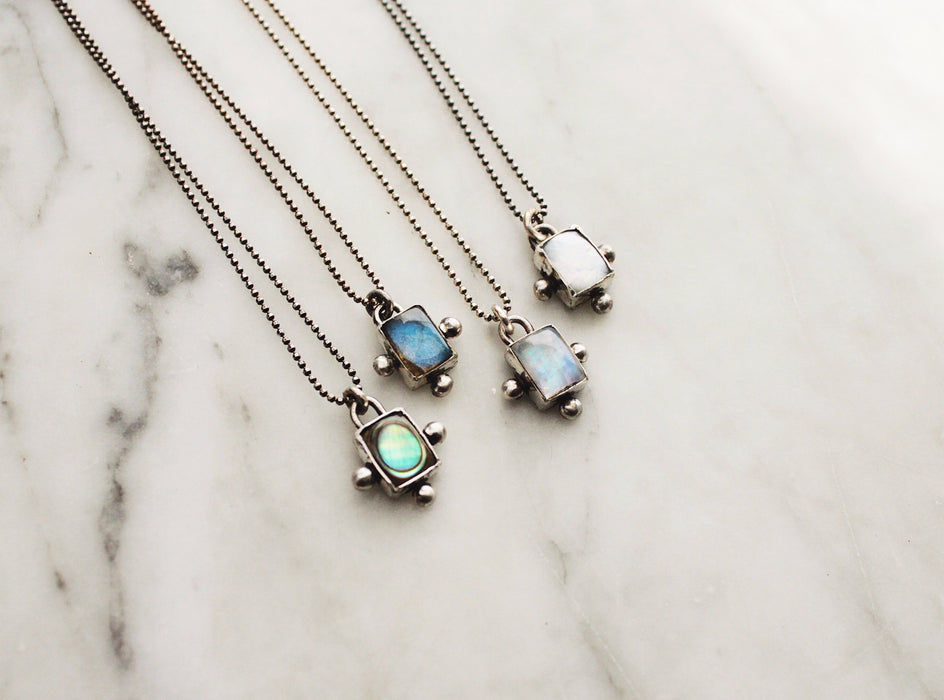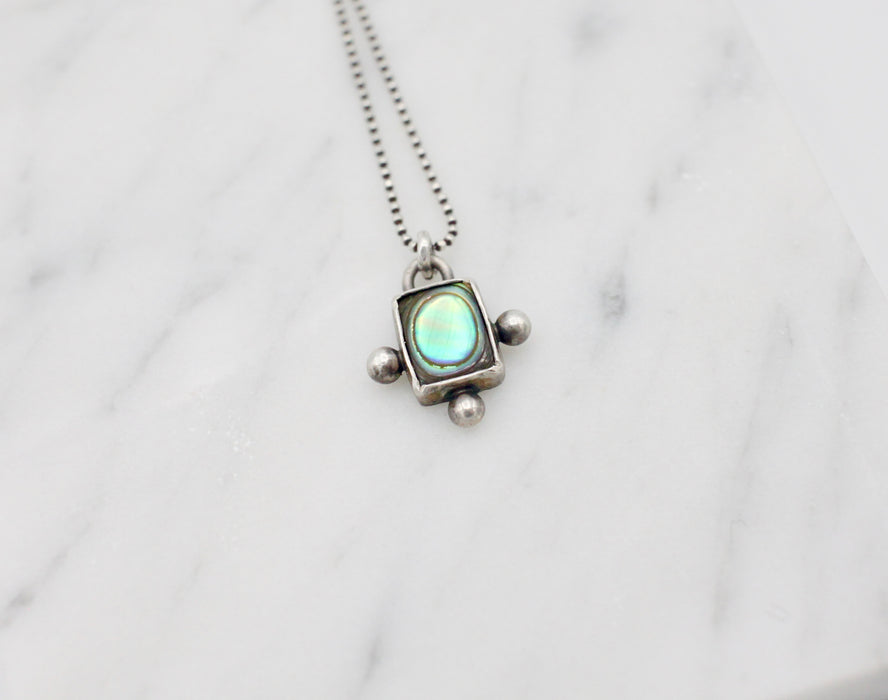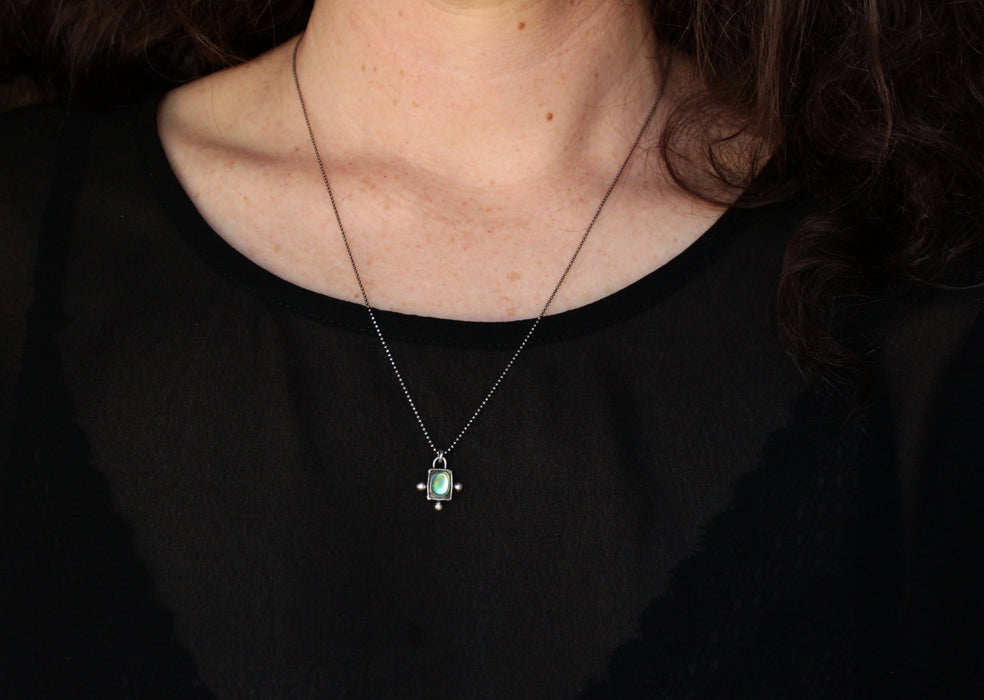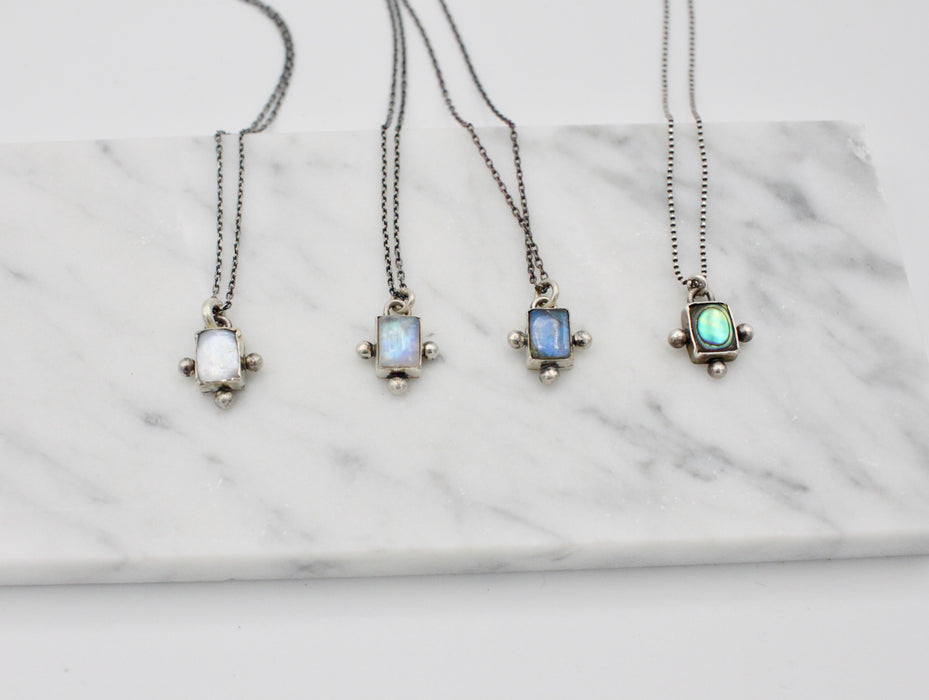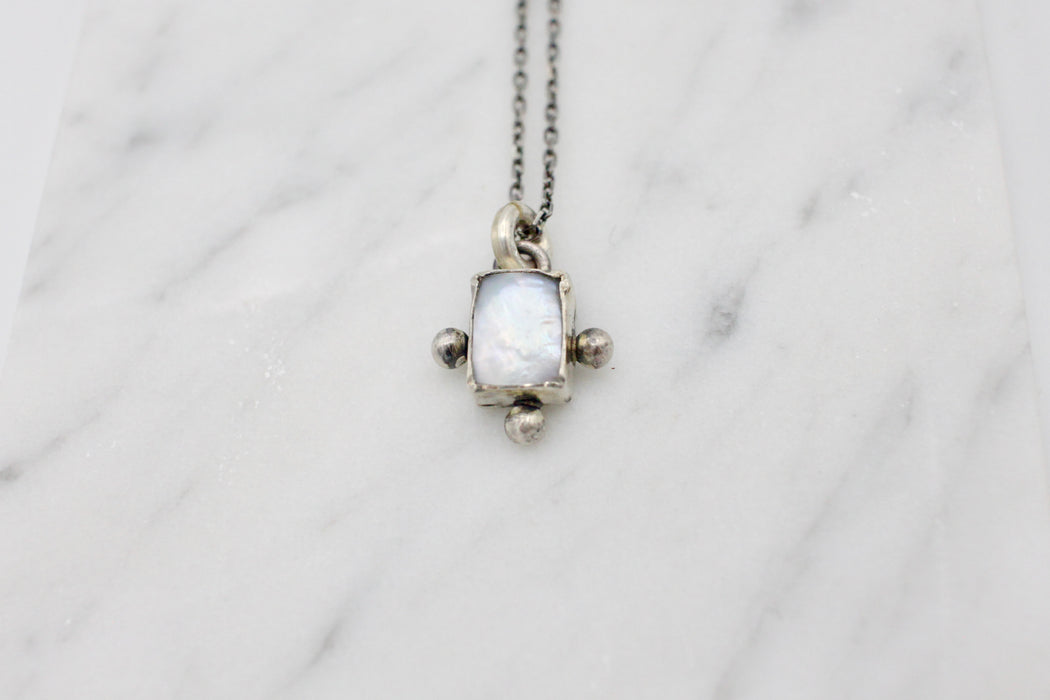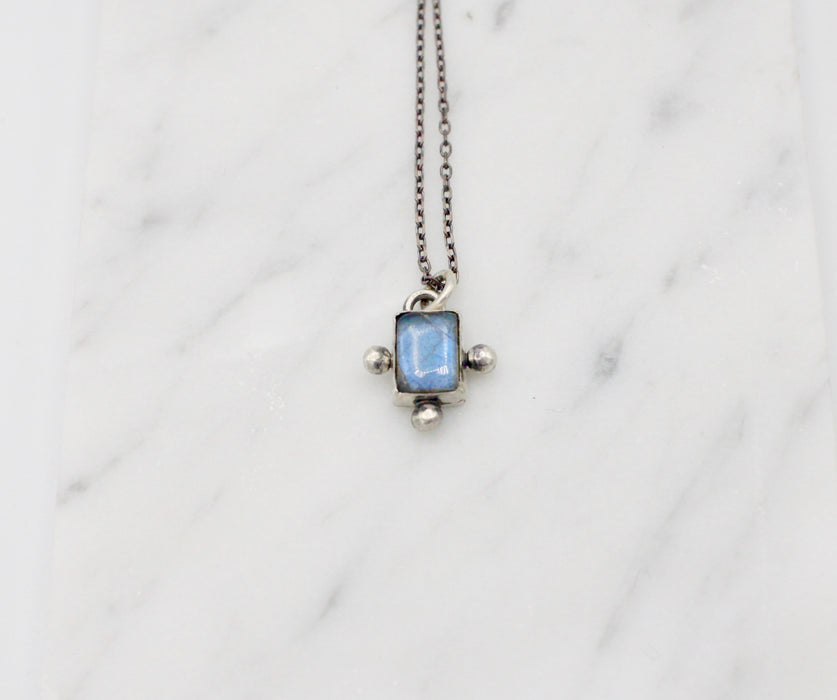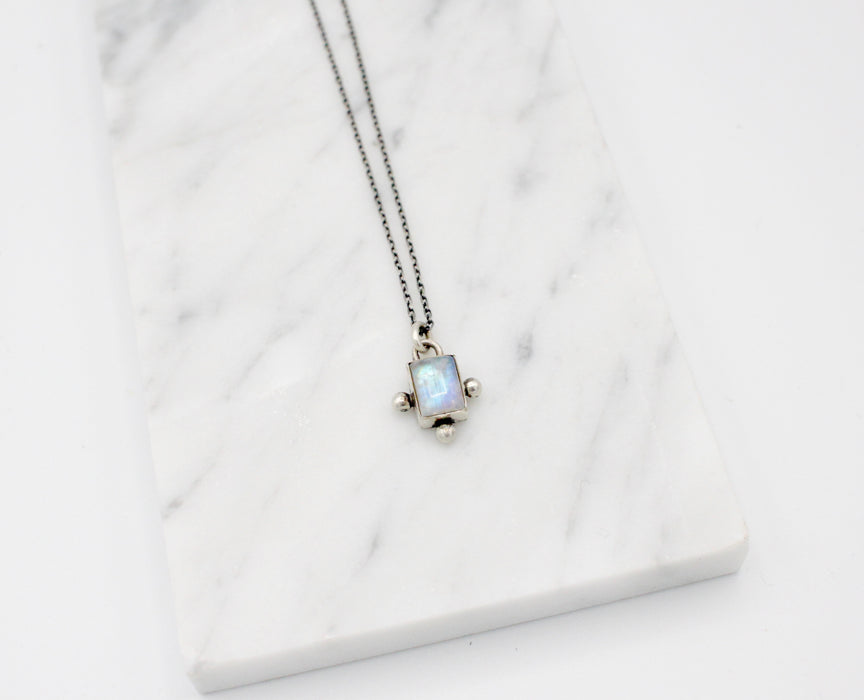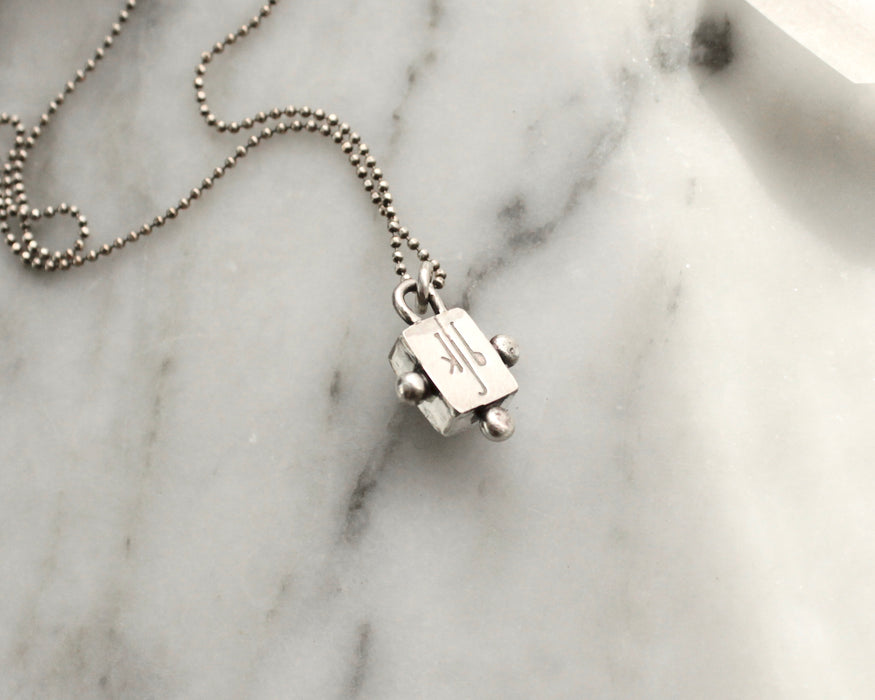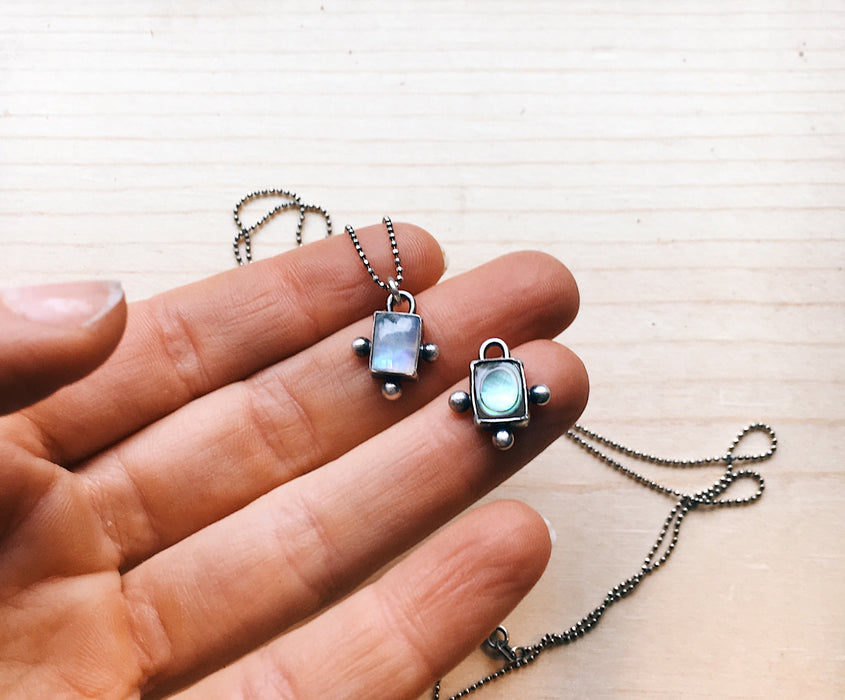 A perfect everyday necklace to wear singularly or layered with other pieces. This petite pendant features a natural pearrectangular shaped stone, accented with three handmade sterling silver beads.
Choose between a moonstone, labradorite, pearl or abalone cabochons. Hanging on a beautiful diamond cut mini-bead chain. 
DIMENSIONS
12mm wide
16 mm long 
chain length of your choosing