Posiedon Variscite Shadowbox Ring - size US 7.5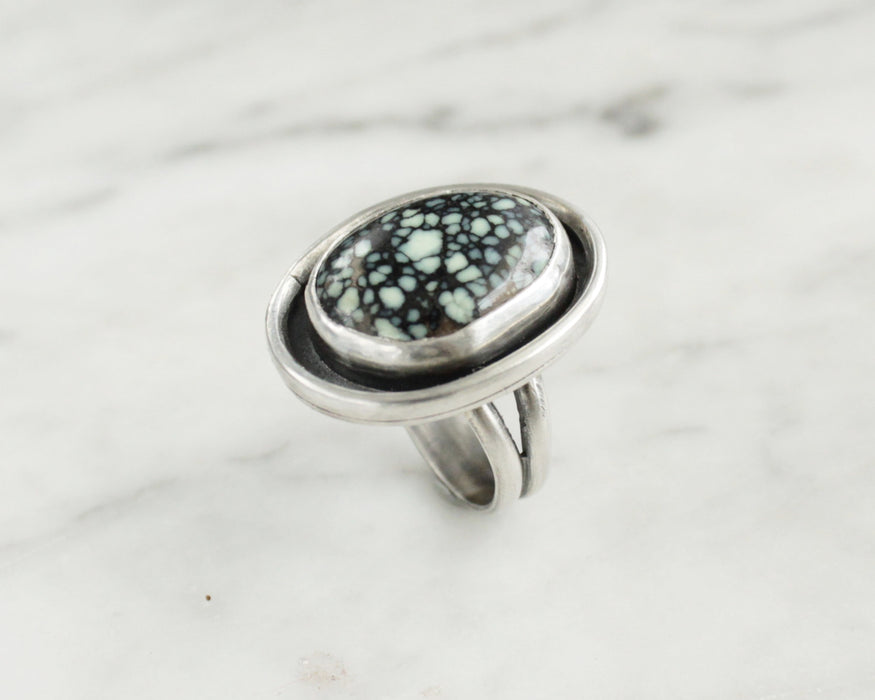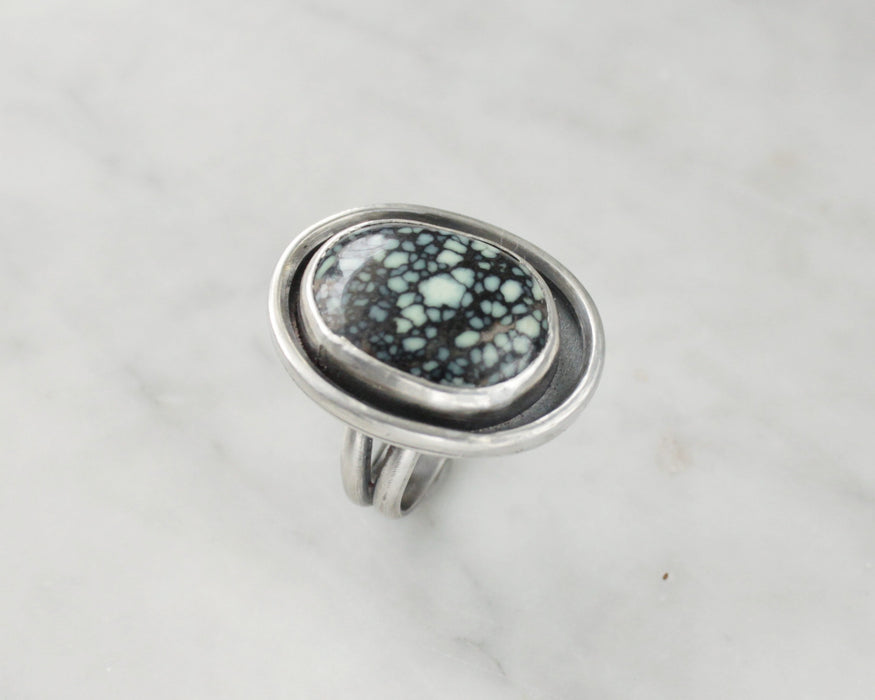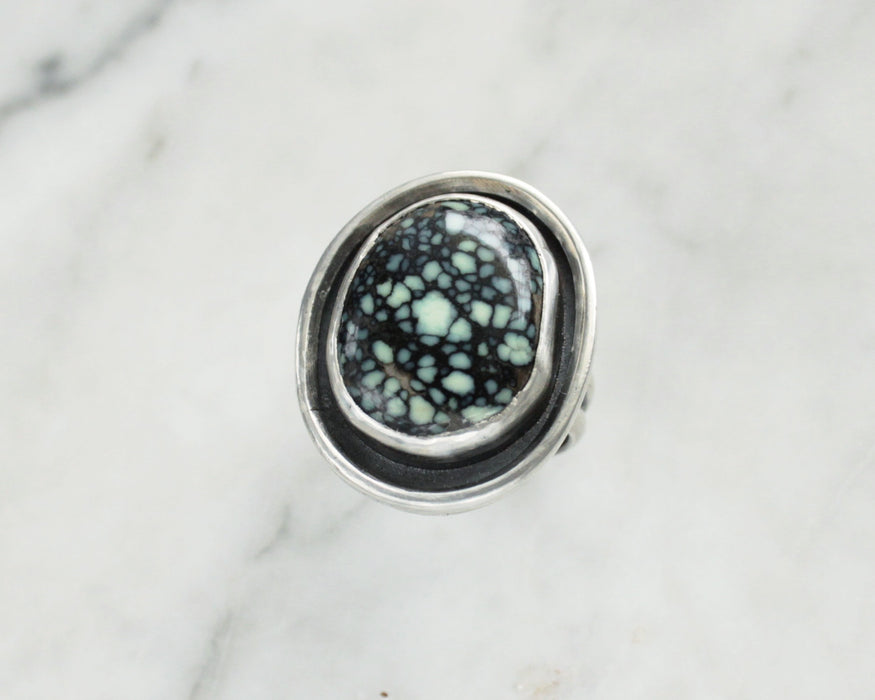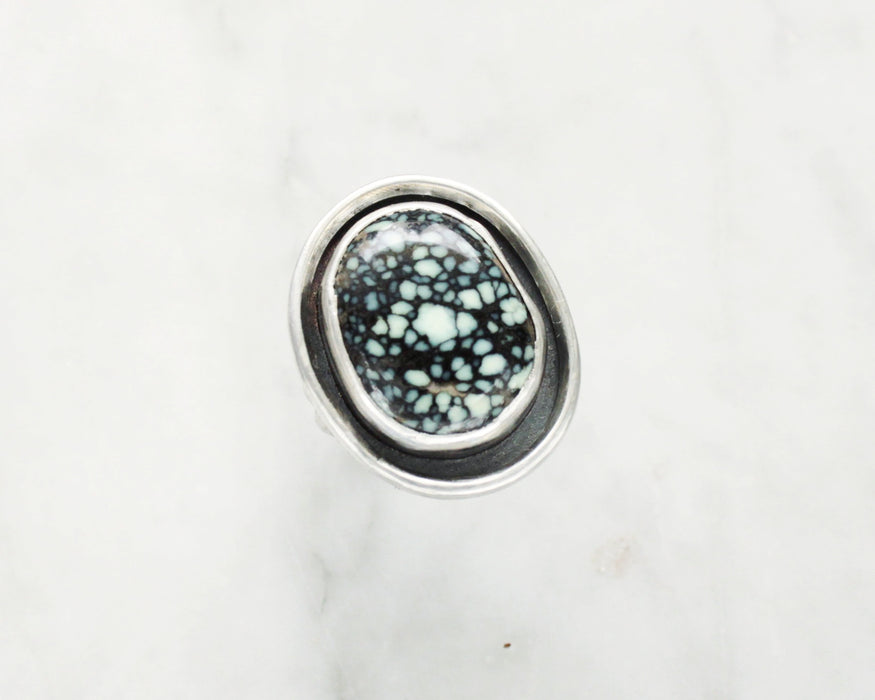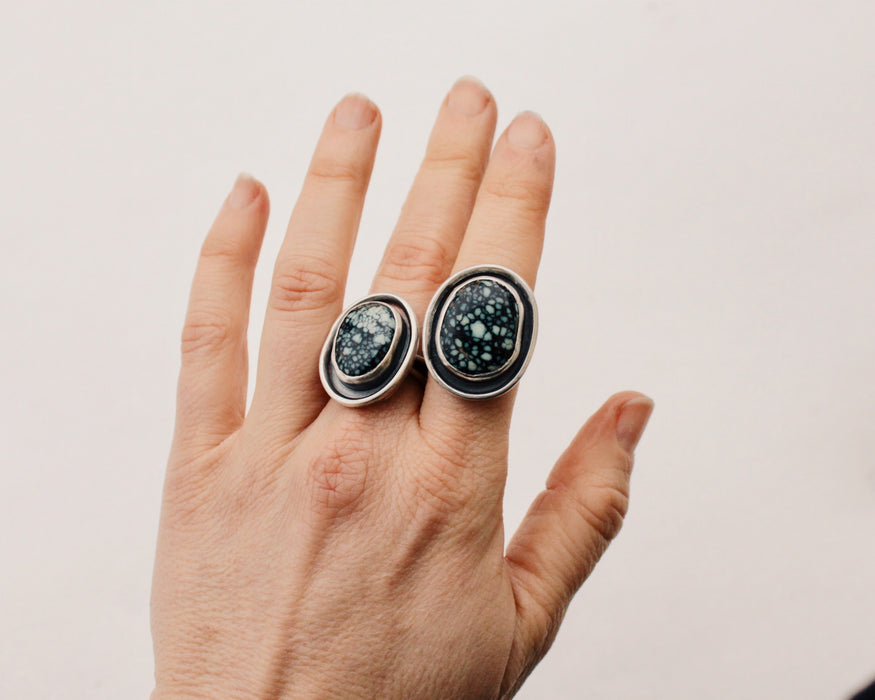 A bold, statement ring featuring a beautiful Poseidon variscite cabochon at the center. The deep blue/black webbing hilights the contrasting minty green color in the stone's matrix. The ovular stone is echoed by a sterling silver shadow-box style setting. The large face of the ring sits on a split shank band that is a comfortable, large gauge.
The face measures 29 mm long by 22 mm wide and is sized at a US 7 1/2.
Variscite is a stone similar to turquoise, with beautiful hues in green/blue and dark webbing. Posiedon variscite is mined in in Nevada, and is more rare than turquoise.