MINI Snakeskin - or - Leaf Skeleton Pools of Light Pendant - select your pendant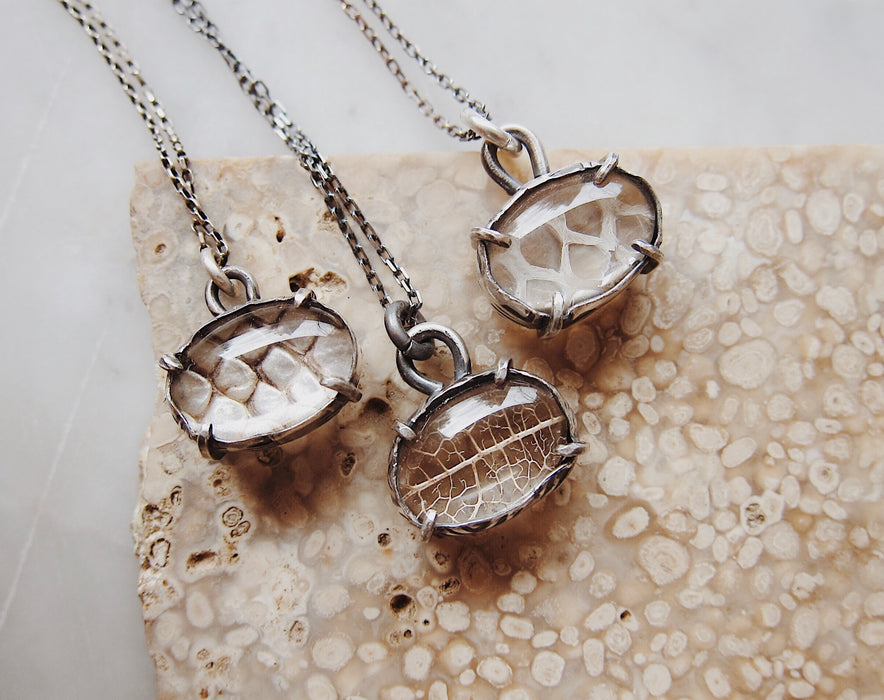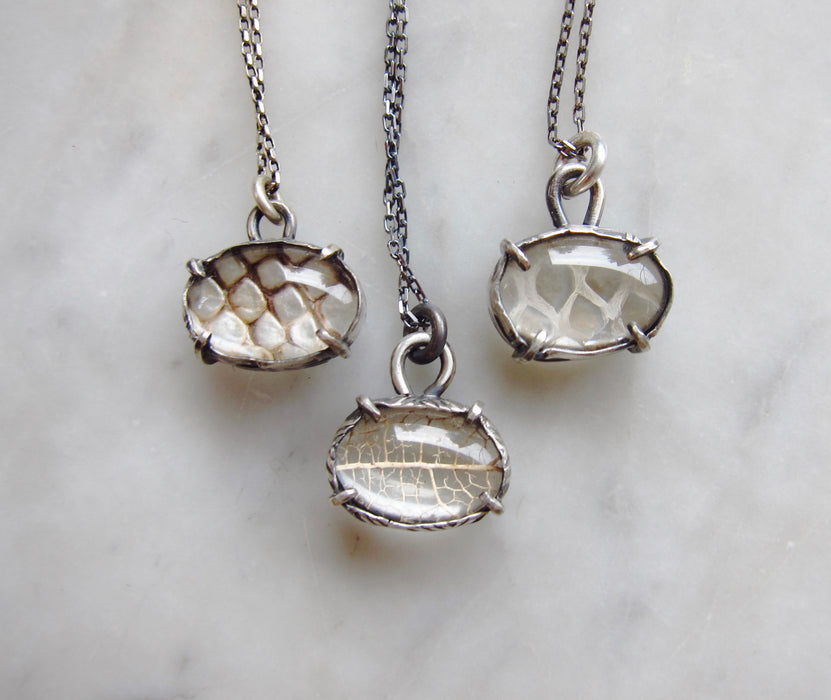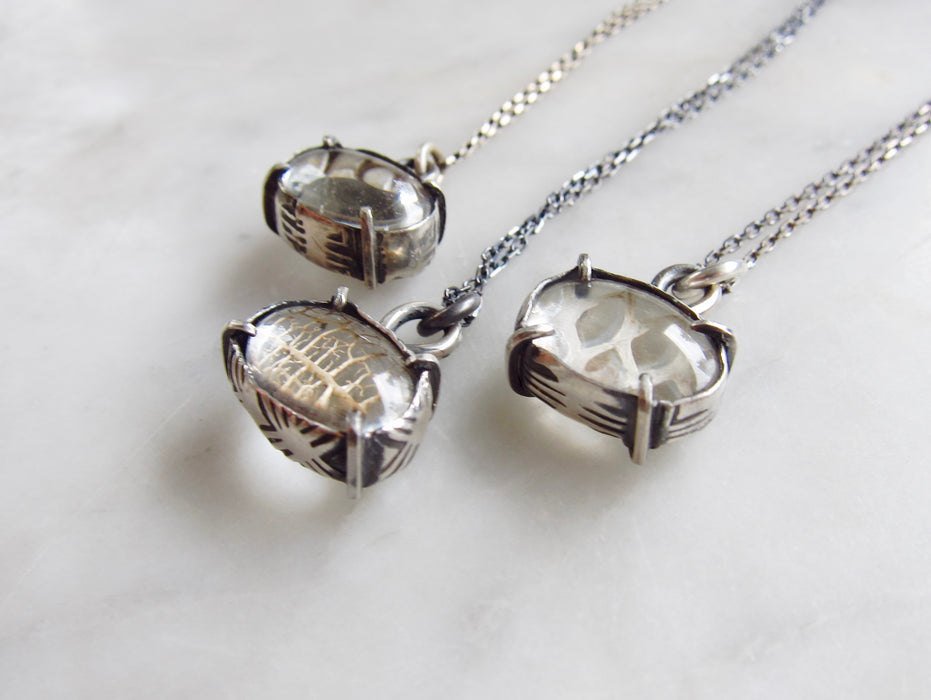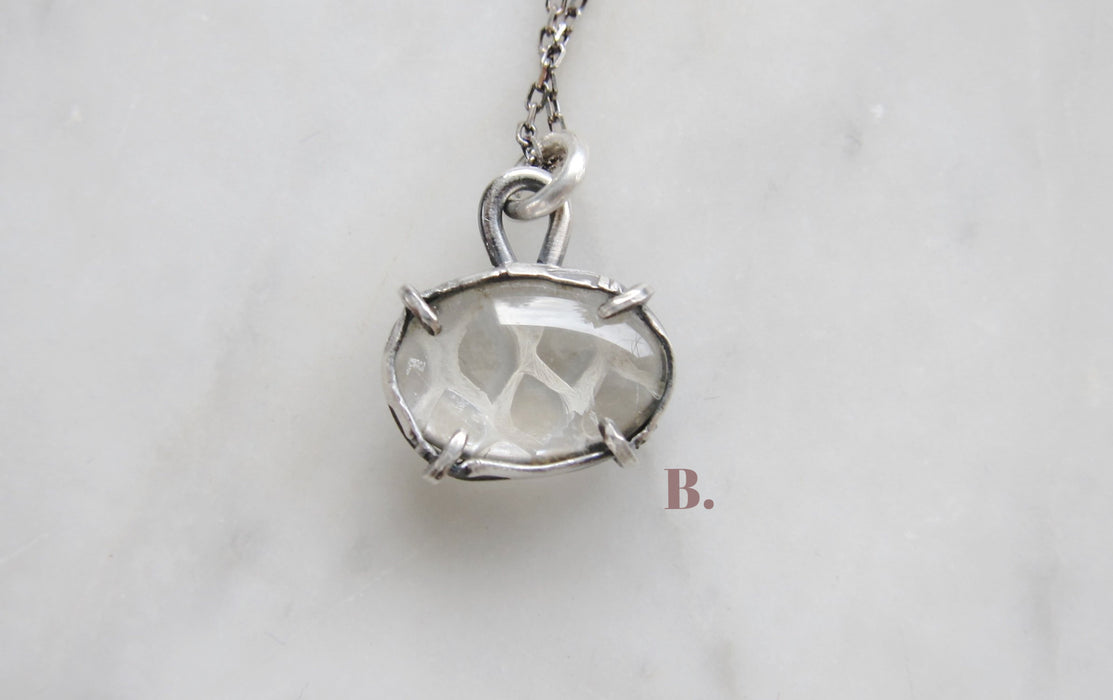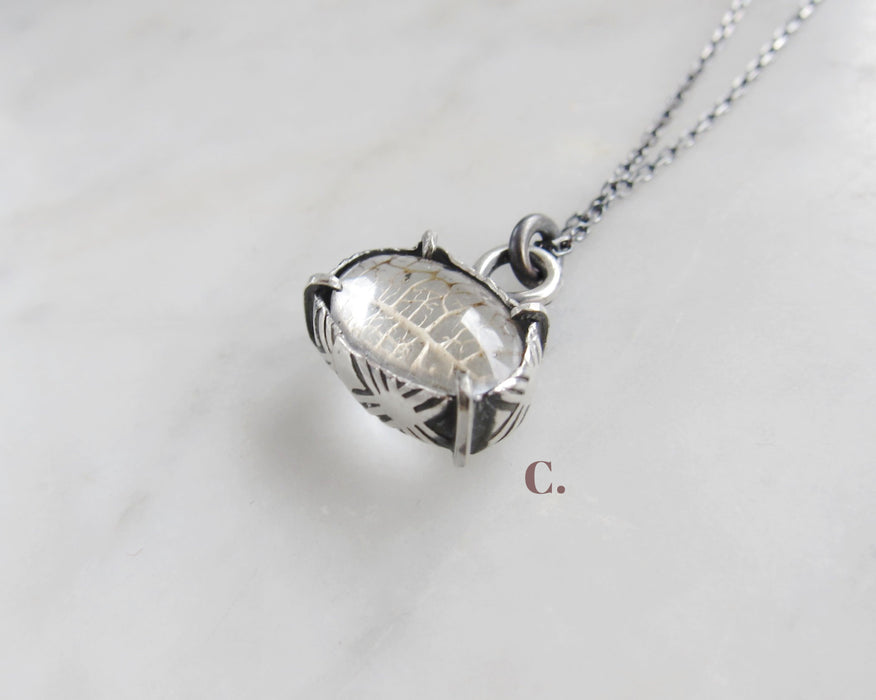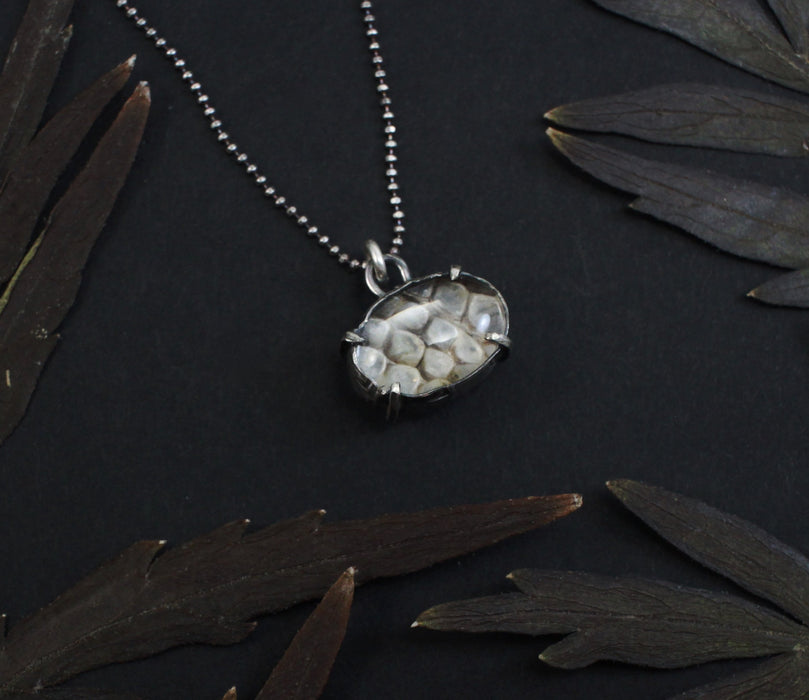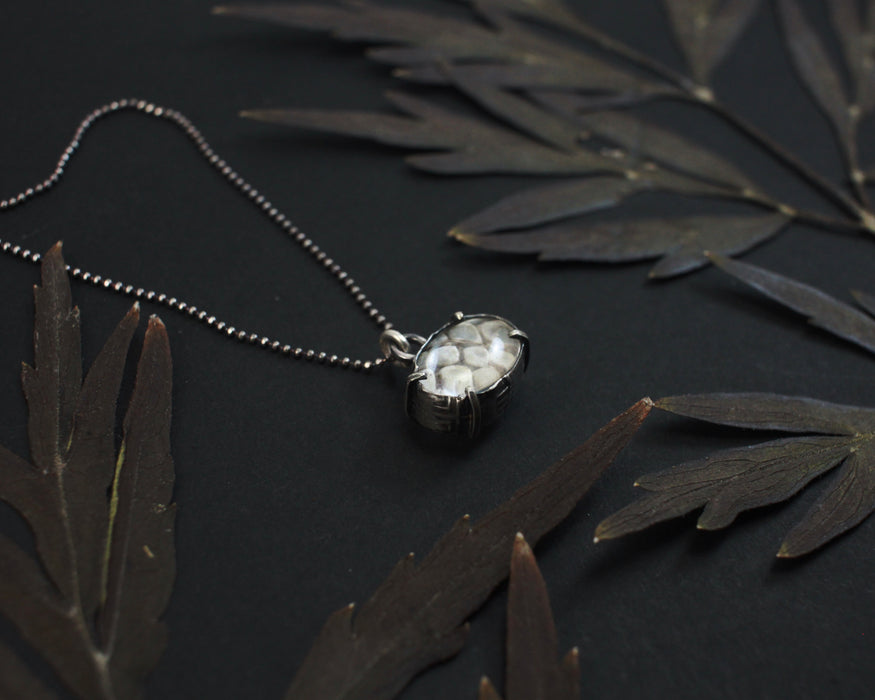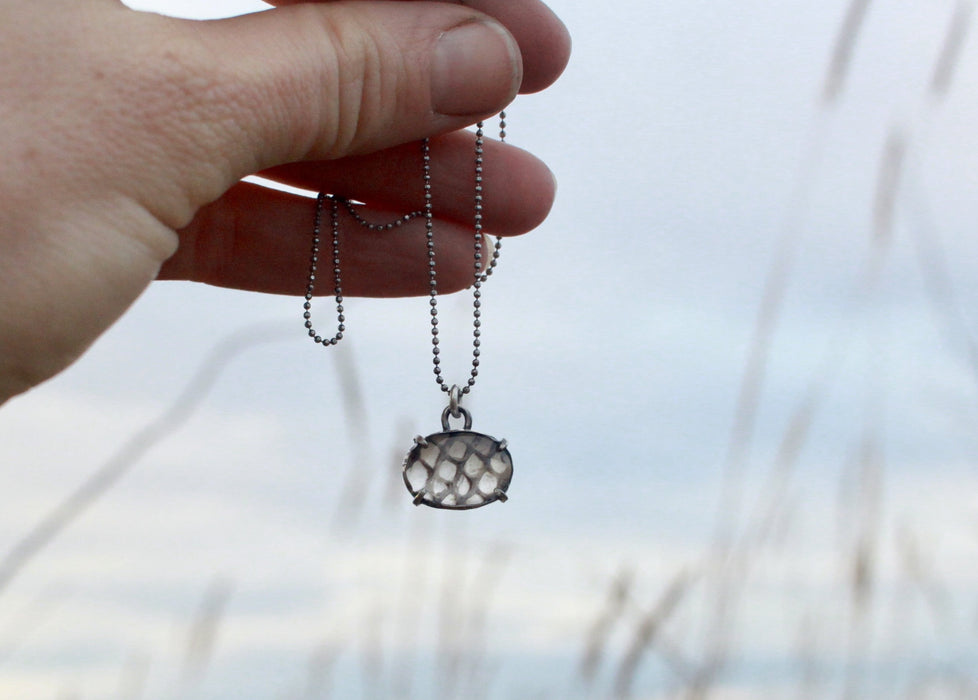 This Epilith signature pendant was inspired by Victorian Pools of Light necklaces, which were made from orbs of quartz to reflect light and bring energy and light to the wearer. Versions arose that acted like lockets to house mementos or pictures of loved ones. This modern take holds a pice of nature for you to reflect on and bring a reminder of the outdoors.
This petite pendant features a real snakeskin shed or leaf skeleton, ethically and sustainably sourced. The specimen has been placed between two glass cabochons with a fine silver band encircling the glass. Four sterling silver prongs hold the glass securely. The whole piece has been given a patina and shiny polish. 
DIMENSIONS
width - 15 mm
height -14 mm
chain length
Pendant A (snakeskin) - 16"
Pendant B (snakeskin) - 20" 
Pendant C (leaf skeleton) - 18"
These pendants are ready to ship!