XL Fern Hoops - made-to-order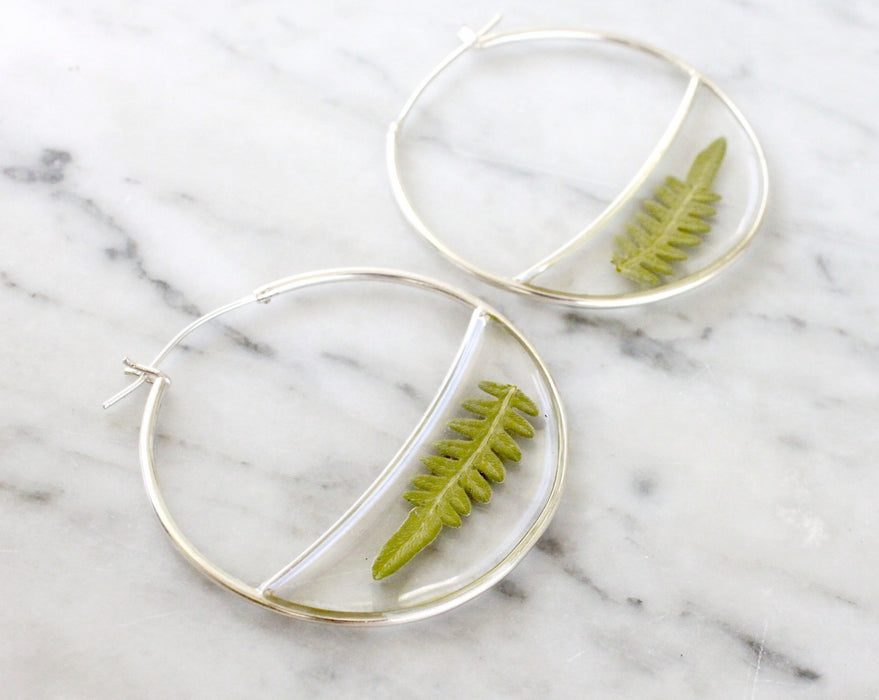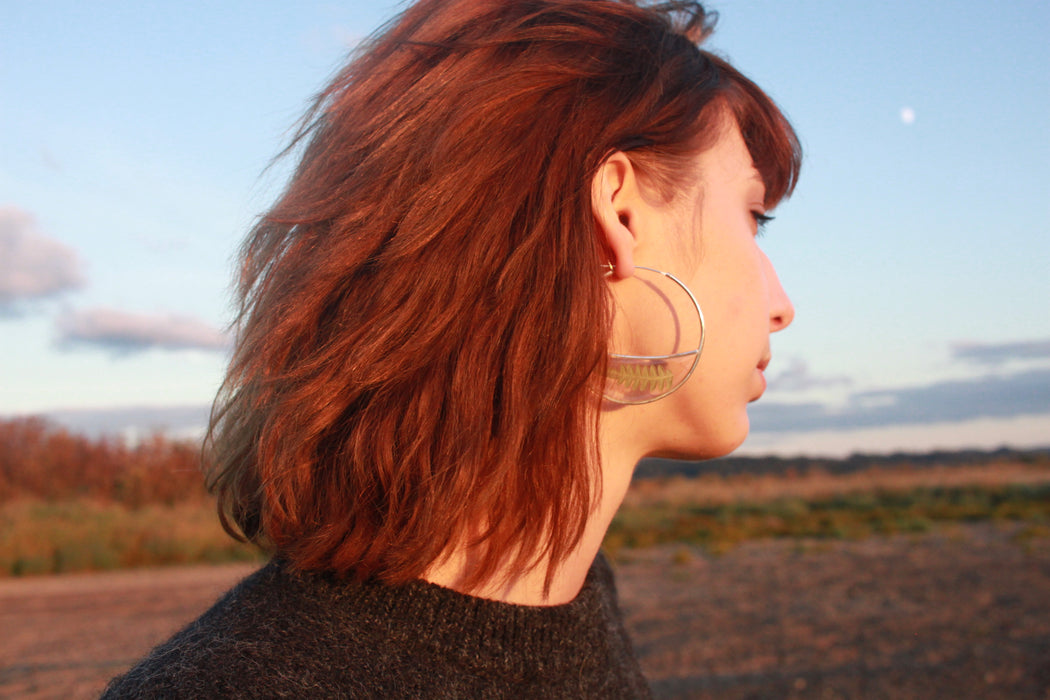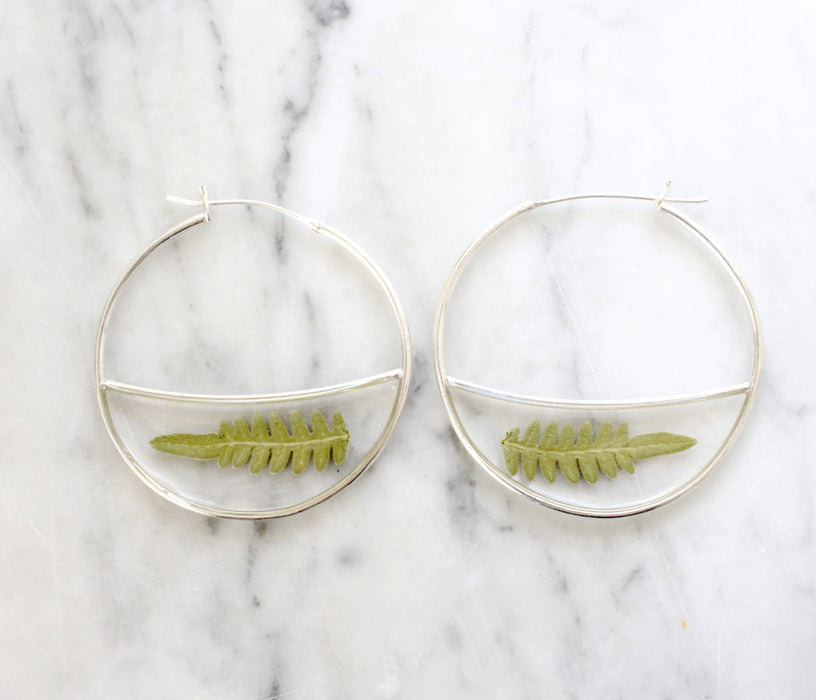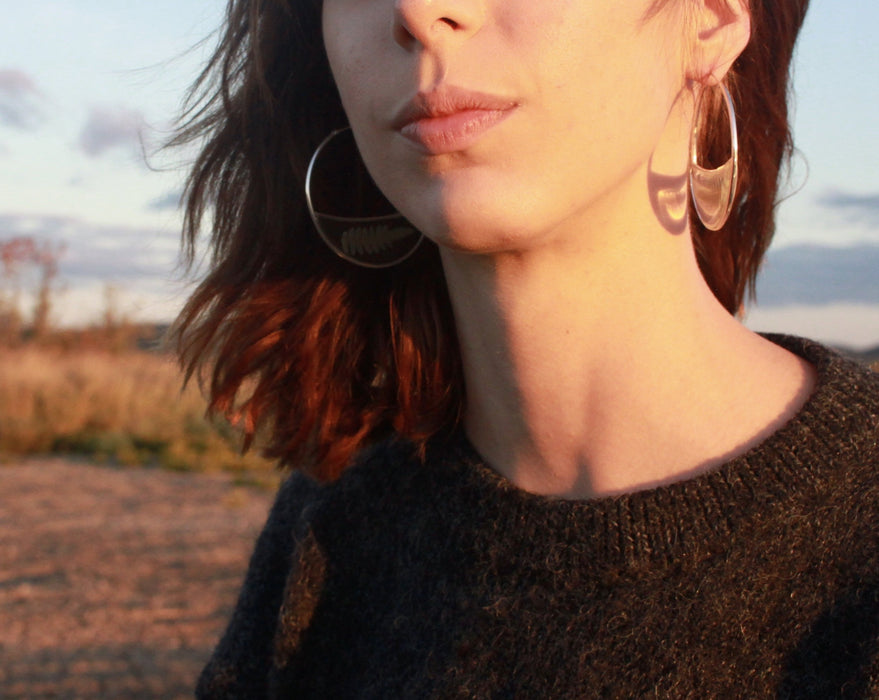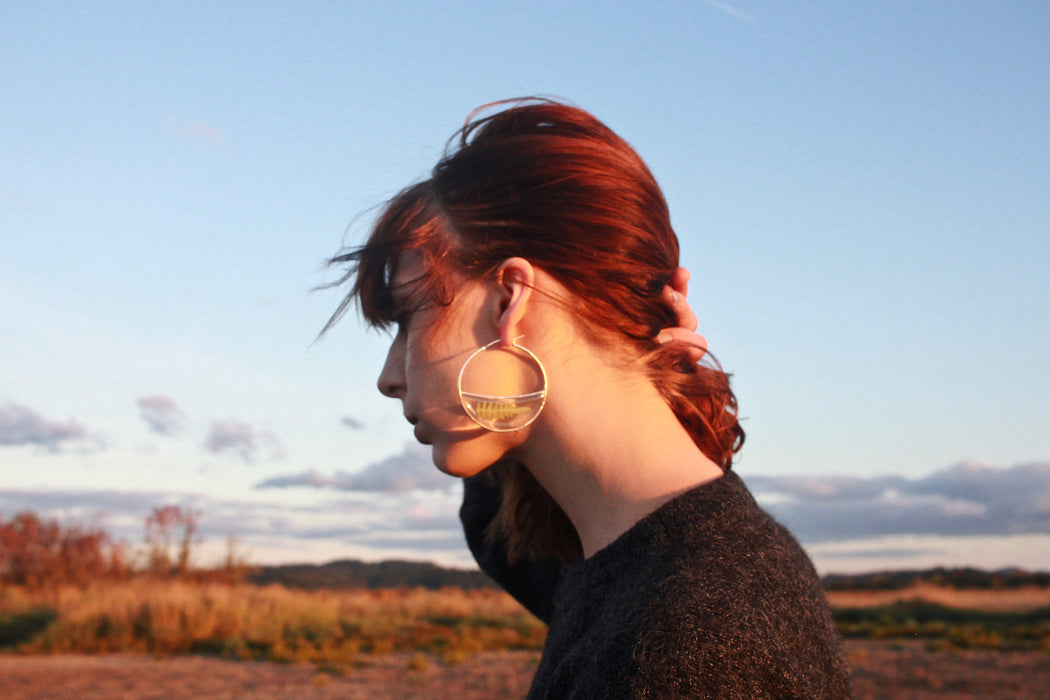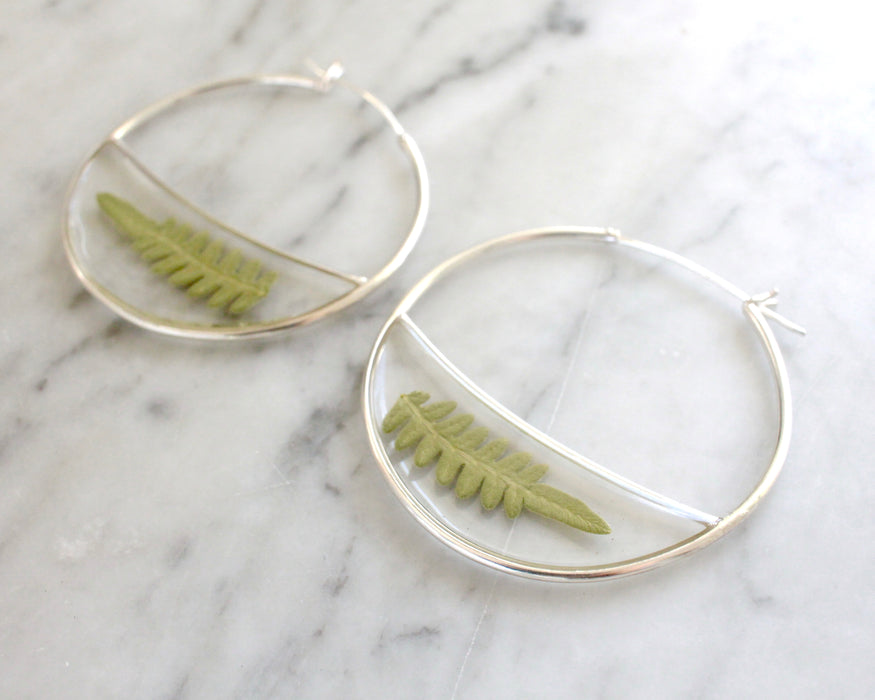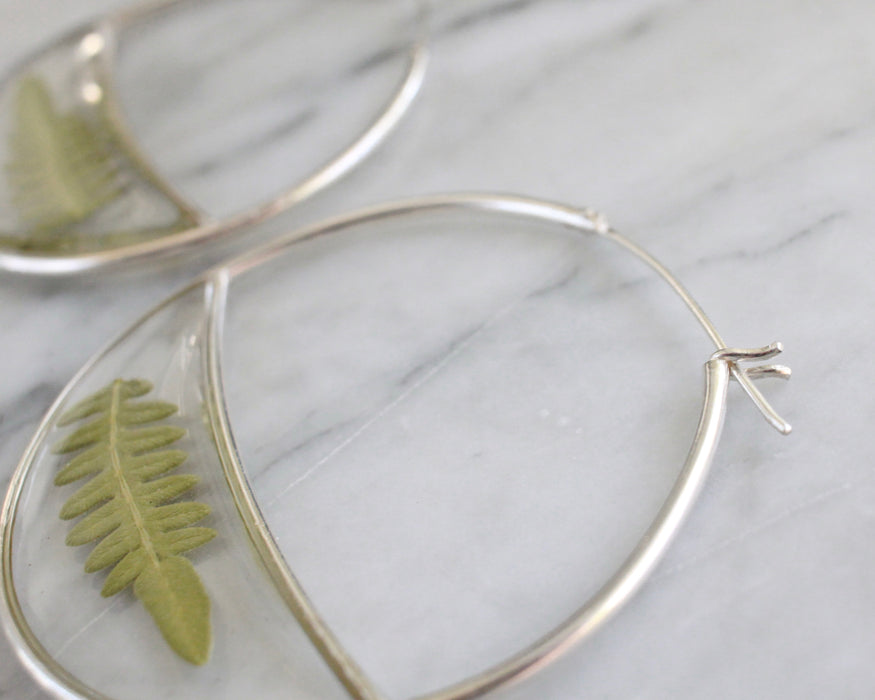 These earrings are a continuation of my Looking Glass collection, featuring hand gathered flora from the Pacific Northwest. These eye-catching hoops are the perfect way to carry a bit of the lush forest everywhere with you.

These autumn kissed ferns were gathered in Oregon and hand pressed for weeks. Each fern is then carefully selected for each earring. The sterling silver frames are handmade around each fern and have a 20 gauge ear wire for standard sized piercings. They are lightweight and comfortable for their large size.
DIMENSIONS
length - 2 1/4" 
width - 2 1/4
**these earrings are made to order. Processing time is between 3-4 weeks before shipping